Immerse your students in a dynamic virtual experience that offers an exciting view into Boeing's manufacturing centers, bringing aerospace innovation to life. Standards-aligned companion activities encourage deeper student exploration into key themes including sustainable flight and aviation designs.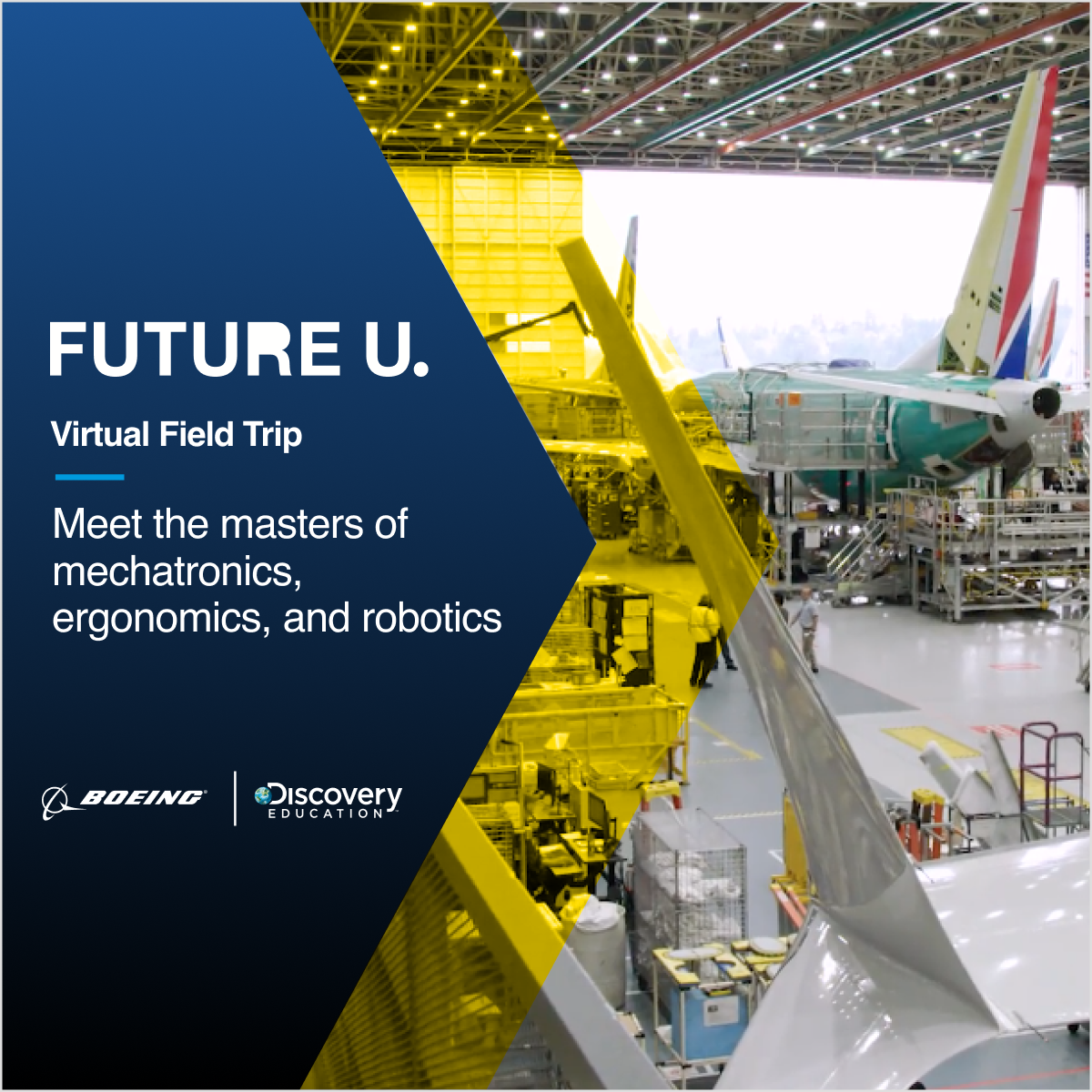 Register Now!
Virtual Field Trip: 
Manufacturing the Future of Aviation // February 7, 2023 1:00 p.m. EST
Discover the ways that cutting-edge technologies are being used by Boeing to redefine the possibilities of aviation manufacturing. Take students on a tour of three incredible manufacturing centers around the country to learn how mechatronics, robotics, and ergonomics are driving innovation in aviation. Along the way, students will meet a variety of diverse STEM professionals who harness groundbreaking technology throughout the manufacturing process.
More Virtual
FielD TRiPs
Explore aerospace technology with virtual field trips to exclusive locations and interactive videos that transport your students to new terrain. Extend the experience with hands-on, standards-aligned activities.
 
For
EDucAtORs
Use virtual experiences and hands-on, standards-aligned STEM lessons to guide students as they explore key concepts in aerospace and engineering.