Boeing and Discovery Education have launched FUTURE U. to inspire and equip the next generation of STEM professionals in aerospace. FUTURE U. offers hands-on learning experiences to help students in grades 6–12 embrace their potential to make an impact and innovate for the future.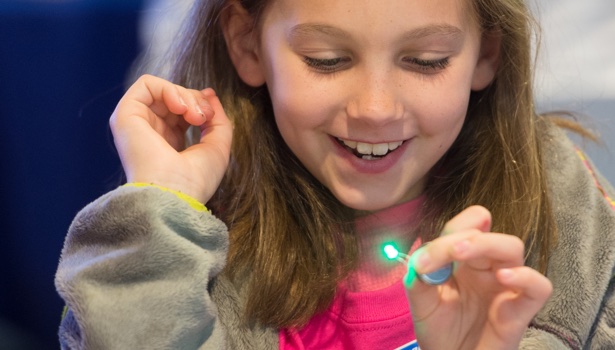 Program Mission
FUTURE U. aims to inspire the next generation of aerospace innovation by providing standards-aligned, STEM-focused educational resources for middle and high school students. Through leveraging Boeing employee expertise and volunteerism, students have the opportunity to meet with real aerospace professionals and learn about the vast possibilities for careers in this arena.

Boeing is the world's largest aerospace company and leading manufacturer of commercial jetliners, defense, space, and security systems. With a century of innovation under our belt, Boeing is committed to inspiring and preparing the next generation of innovators. We're harnessing the natural curiosity of young people through investments, partnerships, and volunteerism to show them how science and engineering can help solve real-world problems. We also provide educators with tools to inspire their students to use creativity, collaboration, persistence, and problem-solving to change the world.

Discovery Education is the worldwide edtech leader whose state-of-the-art digital platform supports learning wherever it takes place. Through its award-winning multimedia content, instructional supports, and innovative classroom tools, Discovery Education helps educators deliver equitable learning experiences engaging all students and supporting higher academic achievement on a global scale. Discovery Education serves approximately 4.5 million educators and 45 million students worldwide, and its resources are accessed in nearly 100 countries and territories. Inspired by the global media company Warner Bros. Discovery, Inc., Discovery Education partners with districts, states, and trusted organizations to empower teachers with leading edtech solutions that support the success of all learners. Explore the future of education at www.DiscoveryEducation.com.